Meet Our Instructors
All of our instructors are qualified to a minimum of Level 3 in Personal Training, certified by the Register of Exercise Professionals. With extensive knowledge and experience, our instructors are here to provide a fun, motivating and challenging fitness session, as well as guidance on nutrition and general health. We take great pride in inspiring and assisting everyone to reach their goals, and feel our passion and approach to fitness will leave you excited for the next session!
---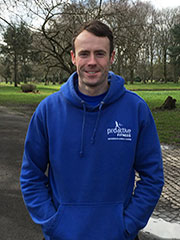 Anthony Wilde
22/10/1982
REPs - R0063493
"Having served in the Forces, I have a strong understanding of the importance of meeting peoples needs. Training is all about setting goals and the journey to meeting those goals. I strongly believe that everyone can benefit from exercise, regardless of age, ability or experience."
---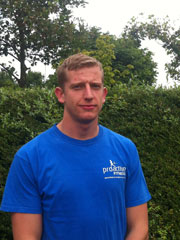 James Royle
13/01/1989
REPs - R0070460
"Having worked in the fitness industry since 2008, I have experience in helping people excel in both sports performance (having played in a basketball national league) and fat loss. My goals are simple, to help you achieve your targets as quickly and safely as possible while maintaining a fun exercise enviroment. I have qualifications in boxing, circuit training, core stability and resistance training."
---
Chris Knott
02/03/1990
REPs - R0067989
"I am very passionate about health & fitness and have been in the industry as both a personal trainer and class instructor since 2010. I am currently studying a bachelors in Science in Sports Science, specialising in Strength & Conditioning. I am always happy to answer any questions regarding Nutrition and Training through our Facebook page or email to ensure you have all the help you need to achieve your fitness goals."
---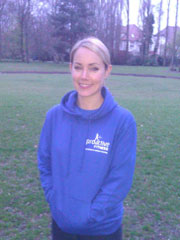 Sarah Cullen
10/03/1982
REPs - R0086396
"My true passion in life is to help people feel great about themselves from the inside & out. Having experienced weight gain, weight loss, lack of confidence and injuries, I truly have an understanding of what it takes to get great results. Hard work, dedication and goal setting is key!"
---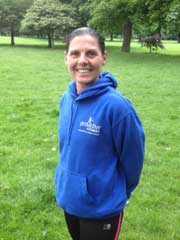 Kelly Sullavan
15/05/1977
REPs - R0103628
"Seeing people achieve their goals is the best reward I get from my fitness role and with a bit of time and dedication they have always reached them. After becoming a size 18 I decided I needed to change my life - which is why I became a Personal Trainer, Running Coach and bootcamp instructor; so I really do understand but more importantly I have the knowledge and experience to help everyone achieve their goals"
---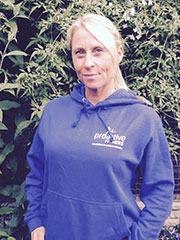 Stephanie Hayton
14/09/1976
REPs - R0060097
"I have been working in the fitness industry for over 7 years. I believe that you have to put in the effort to gain the desired results. I see a healthy lifestyle as a way of life, and believe that determination, motivation, and a never-quit attitude are paramount in achieving an exercise goal. I have a passion for training myself and love the fact I can pass on my knowledge and inspire others to do the same"
---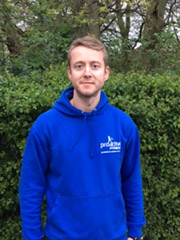 Matt Nicholson
30/03/1986
REPs - R0166176
"My name is Matt and health and fitness is my passion in life. I am a level 3 PT as well as an advanced boxing coach and body combat instructor. I have studied various forms of martial arts over the years and I love to infuse different elements of this in my sessions. I challenge all my clients in different ways but I always ensure the sessions are fun, enjoyable and most importantly rewarding"